Small business owners are always essential to a country's economy, as these generate a large amount of money each year and allow society to thrive. Fortunately, today's world has plenty of opportunities for businesses to start-up and survive. Whether it is through employing digital marketing techniques or properly advertising, the backbone of a 21st-century enterprise is its website.
Without a website, a business will likely struggle to generate revenue and garner conversions. The highly customisable interface of a web domain is unlike any other, and while many companies run on social media alone, these typically don't have the full range of features. Additionally, the modern world runs heavily online, and this has created a need for newer software functionality that is now working to surpass physical hardware.
Enter: Cloud Computing
There are two known and optimised ways to conduct the usage of business websites or online storage operations. One of these is through physical, on-site storage centres that allow companies to host their online operations through their own servers. However, small enterprises in Sydney, Melbourne, and other areas are turning to cloud hosting in Australia for cheaper, more effective, and safer alternatives to online storage.
What started as a secure and inexpensive way to store data and organise these items efficiently for consumers has turned into a full-blown business. Nowadays, you have the big names investing in the field such as Amazon and their AWS cloud web hosting services that have data centres all over the world. There are many benefits of cloud computing compared to having an in-house set of servers, and these ring true, especially for small and medium enterprises (SMEs).
Here are a few ways cloud computing has levelled the business playing field in 2020:
1. Costs Are Lower
An issue with having a whole set of data centres in-house to operate business procedures is that it can be costly to start up and run the technology needed. Larger businesses may not have an issue with costs, as their global corporation status has garnered them a strong foothold in the industry. SMEs might not have the budget or space for these data centres, which is why services like Amazon cloud servers in Australia are in demand. Paying a business for their cloud computing services is going to be cheaper in general, as business owners do not have to employ a tech team to keep the servers up to speed. 
2. It Improves Workload Management
An issue with physical data servers in-house is that if there is no one on station, it won't be accessible. Closing up shop for the day means not having access to the servers due to the physical nature of the data centres. With services like an Amazon cloud server in Australia, whether you or your team are in various areas such as New South Wales or Victoria, all data is accessible via the internet. This accessibility makes work much more effective and efficient. 
3. Sites Are Fully Scalable
When purchasing a range of server-hosting products to be run in-house, these usually work around the power set by their components. This power meter means that their processes are typically limited to just that, and scaling up and down might be difficult to do without spending more or losing money. Some businesses can benefit from this scalability when it comes to seasonal goods, as people do not always load into sites heavily during specific times of the year. When a site can be bumped up and down in terms of load balancing, this makes it easier on the budget and can be done in an instant.
Conclusion
When it comes to choosing a server hosting method, it pays to inspect the size of your enterprise and the expected revenue annually. This rundown of finances will be a determining factor in showing whether you should choose an in-house server or cloud hosting in Australia. However, it is known that cloud computing and outsourced hosting is better for SMEs due to their scale of business.
iNode Cloud is the top provider of Amazon cloud servers in Australia. If your business requires quality service, scalability, and overall security and safety, AWS cloud web hosting can be the best option for you. Contact us to know more about our services for SMEs.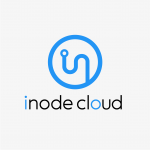 About iNode Cloud

Twitter •