Image source: Pixabay.com
It can be quite overwhelming to choose a web hosting provider for your website, especially if you are relatively new to the concept. By selecting inappropriate web hosting solutions you will not only end up spending a bomb on irrelevant features that are not required by your website but also lose potential leads given a lack of functionalities and uptime. To make things easier for you, we have compiled a list of factors that you must consider while zeroing in on a suitable web host for your online business.
Website requirement
The singular most critical aspect to determine is the specific requirement of your business website. You need to first ascertain as to what exactly your website is designed to achieve. Do you plan to launch a social media website for recreational purposes? Is monetary gain your major prerequisite? A majority of web host providers offer targeted features for entrepreneurs who are using their website for business purposes. For instance, if you are a startup, you might want to go for standard paid hosting, colocation or domain hosting services.
Expected costs
While choosing your web host provider you might want to factor in the level of investment that you would be required to make. The two major expenses that you will need to take care of include the initial costs of getting the web host service installed and the expenses for renewing the service at regular intervals during the entire run. For instance, there are certain web host providers that have lower installation costs with the renewal expenses running high. It is a good idea to examine the terms and conditions of your operator to decide on the most cost effective solutions for your website.
Web hosting specialization
As aforementioned, your web host provider must be able to effectively understand and deliver on the specific needs and requirements of your website. As a matter of fact, all web hosting companies have their own specific set of capabilities and specializations and might not be suitable for catering to your business needs. For instance, a company might be great for web hosting a private blog but not good enough for a full fledged business enterprise. You must do your research and only then sign up for a web host that can fully understand and cater to your specific purpose.
Technical and customer support
Regardless of however reliable your web host provider might be, there will be times when things might go wrong with your website. You must make sure that in the event of a glitch or an expected pitfall, your web host provider is willing to and capable enough of providing effective solutions to your technical emergencies and resolve the issue rapidly without you having to constantly run after them for assistance.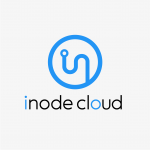 About iNode Cloud

Twitter •