Cloud technology is a vital tool for small businesses, helping them reduce overhead costs, providing convenient solutions, and assisting staff in streamlining their processes. With a cloud hosting platform, you are sure that your business can be more efficient and secure in handling data, allowing you to manage your resources more effectively. Here are four ways cloud technology improves operations for small to medium enterprises. 
It facilitates cross-platform communication
This technology makes marketing campaigns easier. Through this solution, people can manage multiple brands' social media accounts and interact with customers in a personalised way. Aside from this, cloud software allows you to manage an e-mail network automatically and make changes as needed. You can have professional e-mail addresses for your team and send scheduled messages for customers and clients. 
Finally, this solution can incorporate SMS tools and provide real-time analytics, letting you quantify open and conversion rates. A cloud environment enables you to simplify both communication and analytics, something that required separate platforms in the past.
It allows real-time editing for documents
Quick access is one of the most valuable advantages of using cloud technology. No matter where they are, your teams can instantly pull up information sitting in the cloud. Furthermore, this type of platform lets you save progress on documents, spreadsheets, and presentations online, reducing the likelihood for data loss due to human error.
Cloud storage also allows administrators to specify which members of a team can have access to which documents. This way, the company can maximise the use of their platform without worrying about compromising sensitive information.
You will always have a backup of your data
Losing essential files often spells trouble for a small business. Usually, when a company loses its data on the client, it could spell the end of the contract with them. When you have a backup, you avoid this scenario. Online copies are among the most secure since you can have them encrypted when you upload these documents on the cloud.
You can specify whether you want your data to be automatically backed up, if you want new files to replace old ones, or if you want the system to keep copies of both versions.
You can collaborate better with your team
Cloud hosting lets you say goodbye to long e-mail threads for exchanging documents. Cloud-based collaboration software enables you to share files, links, and information on a closed network with your team.
With a cloud solution, you can create custom channels or rooms which include only people who should be in the group. Team members with access to the same document-processing applications can also live edit or collaborate on a project without needing to meet in person.
What's more, you can also have shared calendars, making it easy for you to see what your teammates must deliver at any given time.
Conclusion
Cloud technology helps businesses save time and money, which are two things any organisation needs to expand. With these solutions, you can be sure that your company will adjust and thrive in today's internet-first business culture.
Accelerate your business growth when you partner with iNode. Our Australia-based cloud hosting solutions ensure 99.9 per cent website uptime, an enriched customer experience, and 24/7 support. Create an account and start growing your business with iNode today.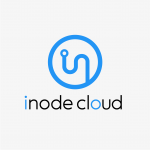 About iNode Cloud

Twitter •