Cloud hosting in Australia is a prominent form of technology that offers great benefits to those who want to achieve a better hold of their data storage. In fact, its potential is compared to a real cloud, mainly because of its ethereal form and the mystery of the potential that hides within it.
While you can't physically store data in a cloud system, you can guarantee its safety, especially as compared to using shared web hosting servers. If you want to know the benefits of choosing cloud hosting over other available hosting services, keep reading below.
It Offers More Versatility
If you're looking to grow your business in the future, cloud web hosting is a platform that offers adaptable features, allowing you to scale up your company as needed. In today's age, many businesses are capable of expanding their horizons—but they hesitate due to numerous limitations that rigid plans provide them with. With the scalability provided by cloud services, this no longer will pose a problem to budding businesses.
Cloud hosting's features are versatile, increasing with you as your data requirement rises. If you experience a sudden surge of demand from your customers who require your products or services online, you can meet their needs by relying on a cloud system to support you.
It Has More Flexibility
Saving all your data on a cloud server gives you the power to share your files using web links easily. Not only is it convenient, but it also saves you a lot of time and data storage as well!
Instead of archaic systems that relied on e-mails or physical storage spaces, the only thing you need is a stable internet connection to run cloud hosting efficiently. For as long as you can access the system through the net, you can check your data no matter where you are in the world!
While you can still rely on backups from a standard hosting provider, cloud solution saves your files and keeps your business running even after an unexpected tragedy strikes and causes you to lose all your data on-location.
It is a Cost-Efficient Solution
Cloud hosting may seem expensive due to its variety of features, but it actually offers value for your money that you won't regret investing on at all. Cloud hosting solutions are an affordable technology that helps you save energy; after all, you won't be needing local electricity power to keep it running and setting it up isn't as expensive as creating physical data servers.
If you can't commit to a dedicated cloud hosting provider, you can choose shared cloud hosting as a cheaper alternative. Both kinds of web hosting methods provide reliable ways to host your data and ensure your business is well-protected.
It Makes Your Work Efficient
An eCommerce website or any website that needs data storage requires a dependable hosting plan to succeed. You can skip using an on-site system to keep track of your information because it has numerous risks that could cause the downfall of your company.
Instead, with cloud hosting, you don't need to set up your website, including your web hosting services, on your own. You can rely on a professional to manage the technical side of things while you focus on driving your business forward.
Conclusion
Cloud web hosting can help businesses improve by offering versatile features, adapting to your situation, and as a result, makes your work efficient. While you rely on an excellent cloud hosting provider, you can continue running your business without worrying about the safety of data and your company.
Are you looking for cloud hosting services in Australia to help you secure your company's data? iNode Cloud is an online platform that offers cloud computing and hosting solutions for AWS. Get in touch with us today to avail of our hosting plans!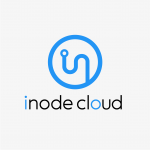 About iNode Cloud

Twitter •