Unlike other parts of your business that are rather straightforward and not so chock-full with different details, websites essentially come packed with little moving pieces that you need to start knowing about. Although there may be many different aspects of a website to learn about as you dabble further into the experience of ownership, the concept of traffic is the most straightforward, yet vital of the bunch.
In fact, as you continue to hop on the power of owning a website and enter deeper into the different stages of growth, you're bound to also experience one specific issue: Having more traffic than your storage can take.
The problem with more traffic and growth
Now, having more traffic is definitely a great thing because it signals that you're doing something right with your SEO, shows that your products or services are in-demand, and presents more opportunities for sales and profit. However, it's also worth considering that too much traffic can be a double-edged sword because things can go awry quickly if you aren't prepared to handle it steadily, which is a mistake that other businesses commit too often.
If you come unprepared to handle the demands of more traffic, your IT team will end up complaining that it's becoming difficult to allocate the resources to meet that increased demand. Unfortunately, keeping up with the need for more data storage can easily prove to be costly because of the price tags that come with in-house infrastructure solutions.
Nevertheless, there's one exception that's cost-friendly and effective for helping you handle your influx of traffic-related needs: migrating to cloud hosting and storage systems.
Why should your small business start migrating to cloud hosting set-ups
Contrary to popular belief, cloud systems are perfect for any business regardless of size or infrastructure-related complexity. In fact, businesses that haven't even started their dry runs can start investing in it already.
With the ability to use cloud-based technology, you get to enjoy the benefits of in-house enterprise solutions without the staggering price tags and difficult adjustment processes involved. To best understand why many small and big businesses are transitioning to cloud hosting for their websites (and why you should do the same), here are some reasons that you must not ignore:
Reason #1: You only need to pay for what you use
When it comes to using cloud hosting for your website, one of the most important benefits that you'll be able to enjoy is that you won't have to spend a fortune on making infrastructure investments. When you use it, you'll be able to enjoy a greater level of cost savings because a cloud-based system will only charge you for what you use and not more than that.
Reason #2: Your data will be safe and secure at all times
Thanks to the monumental developments that have taken place in the hosting industry within the past few years, the technology in question is far more capable of keeping data safe at all times. By using a system that has its storage spread out across various touchpoints and implements rigorous security measures and access guidelines, you'll be able to keep your data secure with cloud hosting!
Reason #3: You can easily expand your existing bandwidth limit
Long gone are the days wherein downtime was a requirement for upgrading one's bandwidth limits to accommodate copious amounts of website traffic. Today, cloud hosting systems for websites make it possible to operate as you go while making the necessary adjustments to your bandwidth limit without the need of waiting for long periods. This will help you receive increased traffic without any worry of downtimes!
Reason #4: You will be able to enjoy unhampered flexibility
Compared to older, more antiquated solutions that call for increased downtime whenever adjustments are made to accommodate larger amounts of traffic, cloud servers can be easily upgraded (or downgraded) in a few minutes. When you use iNode Cloud's hosting services, you can give your websites a bump in their server capacity during the high seasons to accommodate more visitors and quickly downgrade once the low seasons kick in!
Conclusion
Although it's no secret that having more website traffic is a great indicator of potential growth and a clear sign of increased potential profit, it's also worth noting that its accompanying demand for more server space must be handled. Through a cloud server solution for your website, you won't need to worry about being unable to keep up with increased website demand and traffic ever again!

iNode Cloud is a robust network offering the best AWS cloud web hosting in Australia. With resilient servers for storage and performance for businesses to work with, services like AWS cloud web hosting are available for beginners or those with more experience alike. Get in touch with us today to learn more about the world of cloud computing and hosting!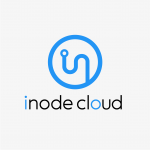 About iNode Cloud

Twitter •