cPanel is a web hosting control panel that was launched back in 1996. Ever since then, it has gained the reputation of being one of the most reliable web hosting control panels to have ever existed.
It provides website owners with a variety of benefits that are not found in other, similar types of software. But what exactly makes it so ideal? Here is a quick list of its distinct advantages to give you a clearer idea:
1. Simplified software installation
cPanel lets you install any type of application on your website without any hassle. You can install WordPress, Joomla, or any other plugin with just a few clicks. No more will you have to create new databases or upload new files. All you do is search the built-in app database, click the software you want to be installed, and cPanel will get right to work.
2. Useful features
One of the most significant benefits that many cPanel users love about the software is the easy access to a wide range of helpful features. All of them help play a role in making the process of managing and hosting an entire website simple.
Plus, with active protection features such as firewalls and antivirus, you do not have to worry about any feature secretly carrying any malware that can compromise your website and possibly, your business. To add to this, you do not have to worry about losing any data as well, as cPanel comes with the ability to generate backups anytime.
3. Top-of-the-line compatibility
No matter what web browsers you plan to use, cPanel is compatible with them all. This means that whether you use an old version of Internet Explorer or the latest Safari in iOS, cPanel can work without any issues. Not only that, but you can also utilize add-ons that are built for these web browsers to enhance their utility even further.
4. Unmatched freedom and flexibility
Whether you need to transfer your website from one hosting service to another, or you want to move your databases and settings to a different server, cPanel can do it all for you. In other words, you will not be locked to a specific server or provider. All you need to do is click a single button, and cPanel will compress all your data into a small package you can quickly transfer anywhere.
5. Friendly and responsive interfaces
If there is one benefit that you should remember about cPanel, it is its user-friendliness and responsiveness. This is important when you are trying to carry out a particular task for your website, as the last thing you would want to deal with is trying to figure out where that specific tool is, delaying your activity. Put simply, cPanel is easy-to-use, and any complex task becomes manageable for even non-tech-savvy individuals.
Conclusion
To summarize, cPanel is one of the most popular web hosting control panels out there for the fact that it offers plenty of features while still being extremely easy-to-use. These two characteristics are the hallmark of any good software, allowing you to carry out tasks, complex or straightforward, as quickly and efficiently possible. As you know, time is money, and cPanel helps you save plenty of that.
Are you looking for cPanel hosting in Australia? iNode Cloud is here to help you. Not only do we utilize cPanel, but we offer a myriad of benefits, such as 24/7 support and 99.99% uptime on your website. Get in touch to learn more.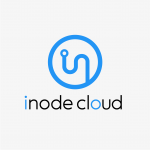 About iNode Cloud

Twitter •