Image source: Staticflickr.com
Generating website traffic is often one of the most difficult parts of running an online business, especially for new players on the block. After all, no traffic equates to no business. There is no best universal way of generating traffic and you need to be careful about the techniques you use and the investment you make.
Promote heavily on Facebook
Chances are, you already have a Facebook page. However, are you promoting your page in a manner that best appeals to your core demograph? Promoting the right way to improve your perception in the eyes of your intended audience is critical to having a successful Facebook page. Choose your campaign posts wisely and set up carefully crafted remarketing audiences. If the nature of your business is more suitable to some other type of social media, invest heavily in that avenue and use Facebook as a secondary tool.
Guest blog on other websites
Instead of solely relying on your blog to improve traffic, you should ideally starting blogging on relevant websites that generate a lot of traffic. You need to find such websites and also ensure that they accept guest posts. Your content also needs to be compelling enough to ensure that another site is ready to accept it. In addition, if multiple sites accept your content, it can greatly boost the traffic of your exercise.
Customize your site heavily for SEO
SEO optimization goes beyond the mere usage of keywords and buzzwords today. You should ideally be purchasing software that provides you with a complete SEO audit and clearly tells you what you need to fix. SEMrush is one such option, and your website will often require concrete details before you are able to customize it for SEO in a multi-faceted manner.
Hire social influencers
Social media celebrities on Instagram, Twitter, and Facebook usually develop excellent relationships with their followers, and by getting these individuals to promote your website or aspects of your business, you can tap into a very large market. If an individual has a million followers, influencing even a 100 to 200 people to look at your website can be considered a win.
Choice of headline is critical
The type of headline you go with for a blog post, a web page, a social media post, or an email campaign has great influence over how people will perceive the content associated with the post. Of course, your headline should not be a click bait nor should it be marginally misleading. One of the best approaches to getting the headline right is to write at least 5-10 prospective headlines or more before settling on one option.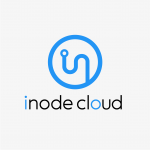 About iNode Cloud

Twitter •