Amazon is a retail giant glued to the throne of many industries. While their products network is extensive and dominant, they have also branched out into many fields like technology, web hosting, and other kinds of modern industries. One of their top services nowadays that benefits companies are through an Amazon cloud server in Australia.
Australia's business network is growing significantly, and as the trend of the "Silicon Valley" starts to bleed into other countries, technological advancements are increasing each day. Amazon web services for cPanel is one of the most popular tools in today's digital world. Many businesses are shifting to cloud computing as a way to safeguard further and develop their domains. Amazon's strategy is undoubtedly powerful and has also expedited online processes through the cloud, so here is an examination of how it works:
Cloud Computing for Everyone
The cloud is an on-demand service that provides efficient and effective delivery of IT services to both individuals and businesses. Many have an underlying notion that cloud computing is unsafe due to specific security breaches that have happened around a decade ago. However, it is essential to note that technology develops significantly, even in just a year.
Nowadays, cloud computing has increased processing power, data storage, applications, and other integrated security solutions that work around-the-clock through centres found globally. Cloud computing can be used for businesses to store data safely and securely over the internet so that it can be accessed in any event hardware conks out.
Amazon Web Hosting for cPanel and the Various Models
Cloud technology is an entirely different field of tech now compared to how it started. What used to be online storage has branched out into various cloud computing models that cater to diverse organisational needs. Amazon cloud servers in Australia can do these with precision and power, so here are the three feature models of the modern service:
1. Infrastructure as a Service (IaaS)
When talking about infrastructure in the field of cloud technology, this typically features hardware products dedicated to providing networking features, computers, and storage spaces for organisations. With an IT department and team in-house, IaaS is one of the top solutions for larger industries with a bigger budget.
2. Software as a Service (SaaS)
Using software applications that are run and operated by the service providers, SaaS is a standard product for individuals and smaller businesses that work around a budget. Data stored and other operating other procedures through a server hosted by providers like Amazon, which reduces the burden of maintaining physical infrastructure servers. This data can be accessed from wherever and is one of the most important services of 2020's COVID-19-stricken world.
3. Platform as a Service (PaaS)
PaaS models eliminate the use of hardware and software operating systems from businesses, which allows pure focus on the management and deployment of the company. Without needing to think about resource allocation, storage capacity management, and other software management, organisations can benefit heavily from PaaS.
When Cloud Is Better Compared to In-House Services
Considering the size and revenue of your organisation is essential in determining what kind of cloud computing service you need. A larger-scale organisation uses in-house servers, as they likely gather more data and income as a result of their business model and overall size. When setting up infrastructure such as physical servers, this requires not only startup costs but also an extra set of employees to manage and maintain these.
A small or medium enterprise (SME) will likely benefit from cloud servers like Amazon web hosting for cPanel to get the best value for money. These services are highly customisable and can be scaled quickly to meet the needs of clients and their industries. Having a well-run server via SaaS is often the way to go for SMEs and individual business owners looking to have a well-oiled system in place.
Conclusion
Amazon cloud servers in Australia are the top-dog in the industry, as they offer incredible features that have the best value for money. The retail giant is showing no signs of stopping, as they continue to push for developments in technology, artificial intelligence, and cloud computing. There are plenty of benefits for all businesses when it comes to these cutting-edge technologies, so making the switch is the way to go!
iNode Cloud offers premium Amazon web hosting for cPanel in Australia, with services like Amazon's AWS hosting to give your business an edge on the website game. Contact us to get started with your upgrade today.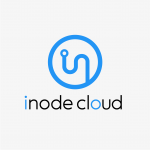 About iNode Cloud

Twitter •