Cloud foundry announced its new position today as the industry standard in cloud computing services.  Several major software providers like IBM and Hewlett Packard have come together to declare Cloud Foundry as a reliable open source standard for application development.  This is good news for developers that design with cross platform capability in mind and for businesses that need to integrate services provided different vendors.
Open source certification also protects developers from having to integrate code for proprietary software that a given platform was designed for so it serves as a clean slate for application developers and platform developers like IBM which used Cloud Foundry to build its own platform Bluemix which is also open source.
The best part about open source software are the benefits of its use by private organizations.  Bluemix is free and incorporates open services for promotion of your product and your services.
The vendors who have become certified (Century Link, Hewlett Packard Enterprises, Huawei, IBM, Pivotal, SAP HANA, and Swisscom) dominate the market and independent developers who are looking for a competitive edge can become certified as well although it is costly, so costly that I will let you see the price on your own here although you can save an arm and a leg (60%) by becoming a member.  If you dare to look at the price, remember that you are joining the likes of IBM and Hewlet-Packard and if you don't take pride in the fact that your applications are running on a trusted and secure base.
Open source services are always a solid base for developers thanks to the wide collaboration and minimized for-profit priorities that cause users and developers compatibility issues.  Microsoft's Visual Studio and IBM Developer works not to mention Linux based open source software are all great sources for developers who don't want to limit their products and services to a locked platform.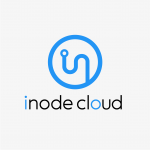 About iNode Cloud

Twitter •