It's become more common for small business owners in Australia to hear someone say that they're "migrating to the cloud," and they really don't mean they're moving up to the sky. It basically means they've shifted a lot of their services and tools to "the Cloud" in order to save budget and human resources from maintaining physical equipment and servers.
The Cloud
In simpler terms, the Cloud is a digital infrastructure where you get to store data, tools, programs, and other things. It is accessible via the internet, stored in an offshore server, and is maintained by a group of people who own that particular infrastructure.
Amazon Web Services
Amazon, which many people would know to be a highly reliable eCommerce marketplace, has started up a venture—aptly named to Amazon Web Services (AWS)—that provides Cloud Computing services. Hiring a cloud hosting service that utilizes AWS is a wise choice, especially with today's growing need for more innovative resources.
The Benefits
As a small business owner in Australia, spending the extra money to avail of a cloud hosting service may seem like an unnecessary expense. Utilizing it, however, will grant your business these four benefits that you won't get from a traditional infrastructure set-up.
Reduced total expenditure
By migrating to the Cloud, you do away with the personnel, data servers, equipment, and tasks usually required for more traditional set-ups. The equipment alone takes a lot out of your overall budget, especially when added to the number of people required to maintain it. Furthermore, the data updates and upgrades have to be done regularly, which costs both time and money to proceed with. Using cloud hosting services will readily cut these overhead costs out of your business' budget.
Existence of Proper Risk Management Procedures
One of the biggest nightmares of any IT team or business would be server crashes and data loss. In order to avert this, the whole infrastructure has to be backed-up regularly—which is highly taxing and time-consuming as your business grows larger.
With cloud hosting services, however, the risk is limited. Not only are cloud servers much more reliable, but all the data is backed-up on a daily basis. To even make it better, backing up to the cloud is much faster than traditional set-ups, which even require another physical infrastructure just to hold the back-ups!
Improved security
Migrating to the cloud would also entail more security for your company's data. While it is perfectly possible to add your own security measures when moving data into the cloud, your cloud hosting service provider also has its own top-of-the-line measures to assure clients their 100% security.
For AWS subscribers, Amazon also places its own level of security for its cloud services, which is highly reliable indeed.
Provides more mobility for operations
With a cloud-based infrastructure set-up, you can easily migrate to more mobile work set-ups. Especially in today's situation, remote work set-ups are becoming even more necessary—and a cloud hosting service provides that access for your business.
Conclusion
Cloud hosting services are a great benefit for your business, especially when backed up with Amazon's AWS. Not only do AWS cloud web hosting provide a highly secure and incredibly convenient service for business owners, but it is also incredibly reliable due to Amazon's seal of professionalism stamped on it.
Are you looking for the best cpanel cloud hosting service in Australia that is built on Amazon's AWS? Get in touch with us today and connect your business to the wonders of Cloud computing services.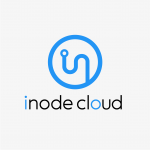 About iNode Cloud

Twitter •