Given the digital revolution, it comes as no surprise that cloud computing technology has affected every aspect of our lives. Be it personal or professional, cloud computing is used in music, television, mobile devices, and even business operations. Teams can now communicate and collaborate better, through various platforms powered by cloud technology. 
Although it may seem like it, cloud technology is not new. It's now become an essential part of the internet, where it's used to share information, resources, and even software through a network of computers. To use, your company computers merely have to use cloud computing technology's software, which can be then accessed via your company computer network. 
Cloud's convenience and straightforward use isn't the only benefit you can harness. Without further ado, here's why you need to invest in cloud computing right now:
Reason #1: It improves business operations 
Computing solutions are now part of the business landscape norm. By investing in cloud technology, you enable your company to scale operations faster, especially as you enjoy growth. There will be no more need for servers as you grow, making expansion easier than ever. If you wish to expand, you simply need to upgrade your usage with your chosen provider. 
After approval, the provider will then allocate more space for your company, all without the hassle of downtimes and broken servers. Cloud computing technology also now hosts new applications—if you're running a large company, see how you can connect your business to other social networks, such as Facebook and Instagram for added value. 
Reason #2: It empowers you to store sensitive information securely 
Although the digital world is teeming with progress, understand that threats evolve alongside it. Large and small businesses are always at risk for threats, especially with the increasing demand for internet services. Companies today continue to suffer tremendous losses, as phishing attacks and other malware hurt customer relations they build. 
Due to these instances, security has now become paramount. With growing threats in mind, cloud computing services have now equipped themselves with state-of-the-art security features.  Smart devices can be dangerous especially when compromised, which is why a constant update with security measures is necessary. With cloud computing services, expect that your company will be in safe hands. 
Reason #3: It increases employee productivity
All businesses rely on the unparalleled talent and motivation of their employees, but this is always subject to certain circumstances. A broken system or down serves can greatly dampen a day's worth of work, which can hurt your business in terms of profit and growth. By investing in the cloud, however, you allow your company to operate in a single platform, which houses all data, processing, and communication needs.
Armed with sophisticated software, your employees can now work from anywhere in the world. All they need is a good and receptive internet connection, as well as a handheld device. They'll be able to connect with customers anytime and anywhere, especially if you enable a customer management system. 
The Takeaway 
There's no denying it—with the cloud, all your business operations work together seamlessly, glued together in a single platform that enables growth and profitability. Companies of all sizes now take advantage of such services. As you plunge further into the future, best believe that cloud technology is all your company will ever need. With simple cloud service fees and exceptional safety features, your business will be well on its way to new heights. 
If you're on the hunt for a reputable cloud hosting company for your business needs, iNode Cloud is the place to call. We offer you affordable cloud services based in Australia, complete with 24/7 support to ensure your business keeps growing. Reach out to our team today to learn more.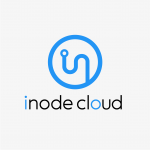 About iNode Cloud

Twitter •