If you haven't yet heard about cloud web hosting, your business needs to get on the trend. It's a popular hosting option distributed by only a handful of web hosts—so you'll want to get on the train fast if you want to save on costs. In this article, we'll take a look at everything you need to know about cloud web hosting and why your business needs it to succeed. 
What is Cloud Web Hosting?
Cloud web hosting refers to a method of incorporating several computing resources without owning extra equipment. As it takes a heavy load of data and information to run a website, cloud web hosting ensures that your website can use all the virtual resources across several servers to accommodate this load. With these clusters of servers (known as the cloud), you can take security measures and hardware resources online. 
Who Benefits from Cloud Web Hosting?
If you've outgrown the resources provided by your current hosting provider, chances are you'll need to move onto the cloud. This includes websites that are extremely popular and may cause a strain on your current resources. However, keep in mind that dedicated cloud hosting requires a little bit of IT knowledge and is significantly more expensive than shared hosting. That being said, you'll be able to enjoy dozens of advantages that include the following. 
1. With cloud web hosting, your resources are scalable
Cloud web hosting functions in clusters. If one of your clusters is overloaded with data, you can easily gather another cluster to support this excess information. That way, the quality of your services doesn't suffer. Similarly, you can simply get rid of clusters you no longer need as your business grows. 
Say you run a website that is online all year round but offers seasonal promotions. If your busiest season occurs from November to January, a large number of visits and downloads may cause a strain on your server, which can lead to your account becoming suspended. With cloud hosting, you can increase your site's available resources and not have to experience any downtime. Then, you can release these resources once your peak season slows.
2. You'll get additional services and resources as soon as you need them
If you need to increase your bandwidth allotment, you won't need to wait for customer service to assist you. Instead of experiencing downtime as you wait for your site to recover from increased traffic, you can increase your number of clusters as soon as you need to. 
3. You only need to pay for what you use
If you've outgrown your shared hosting environment, moving onto a dedicated server can be expensive. Sometimes, you won't even need all the available resources on a dedicated server, and a lot goes to waste. With cloud hosting, you only pay for the resources you need and will no longer be charged for them once you let them go. 
Conclusion
The best thing about cloud web hosting is its overall efficiency. You can grow and shrink available resources according to what you need at the time.
For the best Cpanel cloud hosting services in Australia, feel free to reach out to us at iNode Cloud! We focus on accelerating your website's success with the speed and stability you need.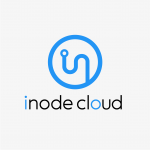 About iNode Cloud

Twitter •