Moving all the data of your business to the cloud—a place containing a web of servers that hold online information—is a fantastic way to help run your business more smoothly. After all, relying on modern technology is necessary for improving the flow of your company and ensuring you're able to stand your ground against the competition.
Along with making sure your data is stored in a secure place comes the potential risks that could affect your business if your cloud is mishandled. That's why you have to invest in finding out the best Cpanel cloud hosting to make sure you're getting your money's worth.
Below, we've enumerated some of the most common cloud computing mistakes that business owners can encounter if they're not careful.
Applying for an Unpredictable Cloud Provider
If you've been using the cloud for a while before deciding to switch to a different provider, it's important to know that doing so isn't as easy as changing your clothes. Switching over can be complicated—after all, your current cloud provider won't want to let you go!
Look for reputable cloud providers that keep you around because you like their service—not because you're tied to a contract. Before making agreements and signing contracts, make sure to read all the policies so that there will be no strings attached and unfair compromises the moment you decide it's time to go. And if you're unsure about their conditions you can always ask them to explain it further and more clearly to get a better hold of the situation at hand.
Relying on Automatic Protection of Your Cloud Data
Businesses who apply for cloud protection plans instantly assume that it's all up to the company providers to safeguard their data. That is a careless mistake that will lead to the mishandling of your precious information.
You are still the one responsible for guaranteeing the security of all your data, including the way it's processed, organized, and protected. This helps you avoid losing all significant information the moment something goes wrong and you're left to turn to the cloud for help. 
Improper Assignment of Roles
When it comes to managing a business, having a few people you can rely on is important. These are the employees you trust and who you can grant access to the cloud, especially during emergencies when you need their assistance the most.
Relying on all your employees to navigate your cloud is a big mistake because the moment one of them goes rogue, all your company's data is in big trouble. It's the same as giving the office key to just one person instead of allowing everyone to gain access to duplicate keys.
Access restriction is important because your data should be highly protected not just by the cloud alone, but also by the few selected people you think can handle the responsibility. This gives your data more protection in case unfortunate occurrences that require you to retrieve your data.
Using Unstable Internet Connection
Part of having a reliable cloud backup system is ensuring you've got a steady internet connection. The data of your company is too valuable that the moment you decide to transfer it over to the cloud, the process could be interrupted due to your poor WiFi. This leads to spending more money and the possibility of losing everything you've worked so hard for in the process.
Treat your cloud as if it's an extension of your business so you have to do whatever it takes to keep it stable online. Make sure to get a trusted internet connection to go with it that will best support your data.
Conclusion
Striving to understand how the cloud works is vital for every business who wants to convert to a virtual data-storing method. You also have to come up with a plan B and look at other data privacy options in case things don't go as planned.
iNode Cloud is an online platform that provides virtual protection solutions, including cloud hosting in Australia. Get in touch with us now! We'd be happy to answer all your queries.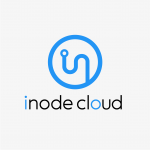 About iNode Cloud

Twitter •