Image Credits: Flickr
Do you want your WordPress site to load as fast as it possibly can? When your WordPress site loads fast, you can increase the number of page views, improve the experience of your users, and it helps with SEO. As the average attention span of humans is decreasing, you need to ensure your WordPress website loads fast.
Here are five ways you can optimize your WordPress for speed.
Use content delivery network (CDN)
Content delivery network (CDN) will help in optimizing your WordPress site for speed. The content delivery network will deliver all the static files the visitors on your website need at a much faster rate. CDN uses servers that are close to your visitors than the ones your WordPress website uses. CDN ensures that visitors will always reach the cache, not the servers. It is much faster to access cache than it is to request data from the site's servers.
Utilize only speed optimized WordPress themes
You need to choose the right WordPress theme because it has a significant impact on the load time of your website. When you have to choose WordPress themes, search for ones made by iThemes, StudioPress, and Headway Themes. Their themes have a lean and strong framework. Using this type of framework, they make color themes for particular site niches and types. The main reason why these themes are extremely popular is that they use this WordPress framework as their foundation.
Install only the best WordPress Caching Plugins
As all pages on WordPress are dynamic, they will build pages only when there is a visitor. The process of building pages involves a large number of steps, which can slow down the loading time of your website. If you want your website to load faster, you need to use only WordPress caching plugins. When you use these type of plugins, the loading time decreases by at least 2x. You can use WPRocket, WP Super Cache, and W3 Total Cache, to name a few.
Compress images
When you compare images to text, they are quite bulky. As a result of this, images use more storage space in the content folder of your WordPress website. When you compress images, you will significantly reduce the load time of your website. You can compress the images without much loss in the perceived quality.
Use these tips to optimize your WordPress website for speed!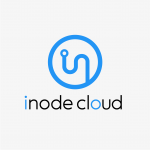 About iNode Cloud

Twitter •