When launching a new website, your web host can dictate your online success. An inefficient web host can negatively impact your performance by slowing your website, causing frequent downtime, or generally providing awful customer service. Shopping for a web host is an important choice to make. These are the top mistakes you have to avoid before making your final decision:
1. Not Differentiating Between Options
Every web host will come with its discrepancies, but you need to understand the key differences between your options. Shared web hosting, for example, means sharing your server hardware and resources with other websites. Though often the cheaper route, shared hosting can put your site at risk of latency and reliability issues if other sites on your server have increased traffic or demands.
A dedicated server, on the other hand, may come at a higher price yet it allows you to host your site in an exclusive space. This option offers greater reliability and faster speed!
2. Buying Only Based on Price
Your budget matters but buying services based on price alone can cause problems down the road. Going the cheaper route might mean having to give up vital resources your website needs to function. If you need more than what a service can offer, it might be time to invest in AWS cloud web hosting. A cheaper plan might also mean having a more difficult time connecting with technical support when your server is experiencing problems. Instead of scouting the lowest price tag, consider which server option will give your business the best value.
3. Neglecting Security Needs
The security features that come with a hosting plan are more important than you think. Your data needs to be protected at all costs, so you'll want to only consider plans that offer at least standard security features such as:
Data back-ups

Protection against DDoS attacks (disrupting your traffic)

Monitored data hubs
Especially when your site requires the collection of customer data such as home addresses, passwords, and credit card information, you'll want to do everything to keep that information out of the hands of others.
4. Foregoing 24/7 Support
A server can experience issues at any time of the day, so you're going to want to be able to tap a support crew even in the wee hours of the morning. The last thing you want is to have your site crash for a couple of hours without being able to address the issue immediately. If your site experiences a lot of downtimes and takes a while to get back up and running, this can tarnish your reputation in the long run. Consider support that is reachable via phone or live chat to maximize convenience.
Conclusion
Your website should have more than just a beautiful layout. You want to be sure it functions seamlessly at all times. If you want to take advantage of all the resources you can get your hands on without slowing your site, why not consider cloud hosting? Not only will you get the best speeds and top security features—but you can expand your resources as your business grows and only pay for what you need!
At iNode Cloud, we offer the best Cpanel cloud hosting services that aim to increase traffic without putting pressure on your website's functionality. Contact our team in Australia now!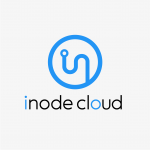 About iNode Cloud

Twitter •