Google offers several free services to help entrepreneurs and large corporations alike in their attempts to make their websites faster, safer, and more easily searchable through Google and other search engines.  These services range from reports on worldwide internet marketing data to site based analysis of web traffic.  In most cases all that is needed to track a website is a simple HTML file uploaded to your server and in some cases a single line added to a header file.  These services are powerful for any level of internet marketing and can make the difference between a well branded and trusted online source and an amateur website bogged down by useless tags and a lack of security.
Crawlers or Spiders are programs that crawl through web pages to find content that make search engines more accurate.  When it comes to search engine optimization it is in your best interest to make crawling as easy as possible and Google has a free application for just that purpose called Google Search Console.
Search Console gives you the opportunity to test your page against Google's crawlers and edit your robots.txt file (a sitemap that includes restrictions for crawlers).  Search Console will even let you see what a Google crawler sees when it accesses a particular page.
When crawlers are not looking for basic page content they are collecting Meta tags.  Meta tags are not concerned with content as much as they are the type of content that a page contains.  Google Analytics has an easy to use interface that allows you to select a popular Meta tag from a list that includes Google's various marketing services as well as Linkedin, Affiliate Window and others.  There is even an option to add a custom HTML tag.  These tags make your page easier to find by other services that are trying to link to them and they ensure that when people are searching for the kind of information that your website has that they find it and find it quickly.
Google Trusted Stores is a membership service for businesses that requires an application.  If you have good online customer reviews then a membership with Trusted Stores ensures that your business is included in top results and can significantly increase your online sales.
Google publishes a yearly report on advancements in SEO.  This year's report opened with an emphasis on Meta tags in header files (known as H1, H2, and H3 labels).  Analysts have also found that branding is playing a much larger role in search rankings than it has in the past which means that people are turning to brands that they trust in place of sites with keyword domains.  It is not a secret that providing quality services is the key to success but considering that 90% of top searches lead to second level pages and sub domains – where the actual content is – it is important to find a niche and brand it so that customers will not have to judge your site based on its title or its easily manipulated tags.  Another important point in the report was security.  Commerce websites especially need to take into account the fact that online shoppers are only becoming more concerned with the security of their information and switching to HTTPS can make a world of difference.  Searchmetrics went so far as to provide a guide for switching over Here.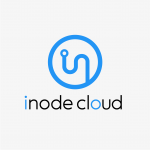 About iNode Cloud

Twitter •