IT services help businesses in many ways, and because they often use an overflowing amount of data, they potentially put their digital assets at risk. This is especially true if confidential data remains unsafe and can easily be lost.
Cloud backup aims to solve this by providing a safe and secure digital storage space for users' data, including businesses'. Cloud backup is available through different providers, and their primary goal is to make storage simpler. As a business owner, you want to utilise cloud backup if you haven't yet for the following advantages:
1. Reliable
Because cloud backup works by uploading data to personal cloud storage, users have access to it wherever there's an internet connection. Cloud providers have high-speed servers (where data is stored) that enable fast data access.
Cloud backup gives users the ability to access their crucial data as safely and securely as possible, compared to backing up using a physical drive.
2. Cost-effective
The fact remains that data will, over time, pile up, and a business's collection of data can take up a huge chunk of storage space. Traditionally, the solution was to buy more physical drives for storage, which are costly, especially if data reaches tens of thousands of bytes.
With cloud backup, you typically only need to pay for a monthly subscription to continue accessing and uploading data into the cloud. What's more, depending on the plan you choose, you can gain access to unlimited storage, which can greatly reduce your costs, especially if you used to backup your data traditionally.
3. Data encryption
Security is a major issue for data backup, and physical storage renders critical data vulnerable to unauthorised access. With cloud backup, data is encrypted before being transferred, meaning that the data you transmit is shrouded in protective coding, preventing hackers from acquiring access to these files.
4. Allows the utilisation of IT resources better
Especially useful for large-scale businesses, you want your IT resources to be utilised for more important business processes than just data storage. With cloud backup, you store your data somewhere else while you take advantage of the resources you have for other important aspects of your business.
Cloud backup increases not only your employees' productivity but also their efficiency. They won't have to try and squeeze in data anymore when storage is becoming insufficient or locate physical storage where specific data is stored. That means they can focus on working rather than navigating the data network.
5. Data infrastructure already exists
Because cloud backup is transmitted through the internet, it will need a data infrastructure to travel. Luckily, data centres are abundant, and you won't have to worry about purchasing equipment just for storage.
Data centres offer their infrastructure for people and businesses, allowing them to take advantage of cloud technology for reasonable prices.
Conclusion
Data backup is becoming more beneficial to businesses as high-speed bandwidth is now accessible. That means that data can easily be backed up to the cloud storage in mere seconds. Cloud backup makes data access for businesses a lot easier, faster, and more efficient.
Looking for an Amazon cloud server in Australia? We provide AWS with Cpanel cloud hosting. Try our Cpanel demo today, and see a positive impact on your website bounce and conversion rate!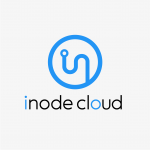 About iNode Cloud

Twitter •