Websites are one of the most powerful marketing tools you can use to promote your business. Thanks to numerous themes on WordPress, it is easy to create a corporate/business website.
Image Credits: Flickr
If you want to create an engaging and striking corporate/business website, here are the top five themes you should use:
Divi
Divi is one of the most secure, lightweight, feature-rich, and fast-loading corporate/business themes for WordPress. Divi is aesthetically versatile and flexible, mobile-friendly, responsive, and customizable. The elements, shortcodes, features, and widgets of Divi are configurable, convenient to use, innovative, and they save you a lot of time. After spending a small amount of time with Divi, you will learn how to make the most out of Divi.
Uncode
If you are planning on designing a website that has an intuitive and accessible interface, then you should go for Uncode. Uncode is a versatile WordPress theme that improves the performance of your page. When you use Uncode, it shows your visitors that your business values attention to detail and quality. If you want to modify the aesthetics of this theme, you can use the Visual Composer tool. Even if you don't have knowledge on programming, you can use this theme.
Jevelin
Jevelin is another multi-purpose, easy to use, responsive, flexible, and powerful WordPress theme. Jevelin has demo websites on it, making it easy to design your business/corporate website. With the help of its plugins, tools, and templates, you can create websites that look polished and professional. You can also fine-tune your images as Jevelin has a set of admin panel tools.
Massive Dynamic
Developed by professional developers and designers, you can use Massive Dynamic to make well-polished, profound, functional, and smooth user interfaces for your business/corporate website. There are different templates, navigation bars, footers and headers you can use to make your website look unique. The Bootstrap framework used by Massive Dynamic is compatible with various platforms, browsers, and devices.
Bostan
Bostan is a light color, clever design, professional, modern, user-friendly, and fresh multi-purpose WordPress theme. Regardless of your knowledge of coding, you can create enticing, functional, and sophisticated business/corporate websites using this theme. If you want to show your clients that you are serious about your business, you should use Bostan. It has a handful of beautiful features such as Testimonials Carouse, Team Members Carousel, Clients Carousel, and Projects Carousel for your business/corporate website requirements.
Use these five WordPress themes to make your business/corporate website look professional and modern at the same time!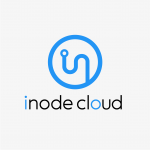 About iNode Cloud

Twitter •