As of 2017, WordPress is the most popular website building tool in the world. It is very user-friendly and you do not need any technical knowledge to use it. WordPress has been the leader in the market for a while now, but what exactly has propelled it ahead of HTML/CSS, Drupal, Joomla, and drag and drop builders?
No HTML or FTP software is needed
With WordPress, you do not require any additional HTML or FTP software to create new pages, format text, upload documents, and perform numerous other tasks. WordPress is a self-contained system that requires zero knowledge of HTML coding to efficiently run the site. You do not need to hire a dedicated programmer to make changes on your WordPress-built site.
Highest number of themes of plugins
WordPress offers a much greater amount of plugins and themes than any other content management system and you can basically add any feature you want. It has a litany of paid and unpaid plugins that can suit every conceivable purpose you have. In addition, there are thousands of developers around the world constantly developing new features for the platform.
SEO friendly
Search engine optimization (SEO) is important for any websites, and WordPress websites have numerous codes that make them ideal for Google indexing. Every single page can be customized for SEO, so you can assign higher SEO priority to your most popular pages. Each post and page can have its own meta tags, titles, and keywords and they can be optimized for SEO.
Responsive web design
WordPress is incredibly easy to use irrespective of what device you are using. Most of its themes and plugins are designed with mobile and tablet interface in mind, and you do not need to develop separate websites for separate devices. A WordPress site will function seamlessly irrespective of the device used to access it.
WordPress support
WordPress has the largest global support community of any CMS, and you will easily be able to find solutions to any problem you have through the community very quickly in real time. This is the same community that is constantly creating new themes and plugins for the platform.
Built-in blog
As WordPress was originally a blogging platform, it comes with a ready to blog feature. Websites typically use blogs to spread information about what is going on in their business and it is a vital form of brand promotion. Setting up an RSS/email subscription to the blog is very simple, and the blog is extremely dynamic and interactive.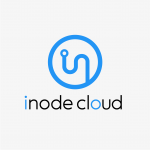 About iNode Cloud

Twitter •