Hosting solutions have rapidly grown over the last few years, providing companies worldwide with attractive web hosting packages at lower prices. In fact, Australian businesses have entrusted their websites to these overseas hosting companies by offering superior specs, more storage, and better security. However, cloud hosting in Australia has rapidly grown to exceed or match overseas hosting companies' capabilities, making it a better choice for local businesses.
Thanks to these developments, Australians have more reasons to host with local companies instead of those overseas. The cloud has multiple facets to it, so running cPanel hosting in Australia will prove to be much more beneficial than any other foreign company. Here are three reasons this option is best for local businesses:
1. It Helps Them Avoid Google Penalties
Every time you create a new website, it comes with its own Internet Protocol (IP) address according to its geographical location. Search engines like Google prefer recommending Australian websites to local users, so they rely on IP addresses. However, if the website is based overseas, Google won't consider it an Australian webpage because of its foreign IP address, even if it is based in the country. It will result in poor search engine optimisation, which means prospective customers won't find the company.
Fortunately, opting for cloud hosting in Australia is a surefire way to avoid this. When a local business bases its website in one state, Google will match it to local users, increasing visibility and accessibility.
2. Tech Support is Readily Available
Sometimes, website errors or technical issues pop up at random hours of the day, and it's something that many website owners can't fix by themselves. Of course, when they turn to tech support, it turns out that their hosting provider is already asleep because of the time differences.
However, by going for cloud hosting in Australia, businesses will have instant access to tech support during waking hours. They'll receive the assistance they need, resolving any downtimes or issues right away.
3. They Work in the Same Time Zones
Similar to the previous point, time zones can be an issue when your website is hosted overseas. It will be configured to the provider's timezone, which can be confusing to keep track of, especially when monitoring visitors' activities and website analytics. Different time zones can also pose a significant issue when performing scheduled maintenance, as these can occur during Australia's waking hours, clashing with high traffic periods. These activities often happen overnight, when traffic is substantially low, to minimise lost income resulting from the downtime.
Fortunately, this isn't a problem with Australian web hosting solutions. Since the web provider is in the same country, you won't be dealing with any time zone clashes when scheduling maintenance. Even if the web provider is on the other side of Australia, figuring out the time difference will be much easier.
Conclusion
It ultimately makes more sense for Australian businesses to pursue local cloud hosting since it eliminates many of the problems that dissuade their target audience from engaging with them. With all the benefits that cloud hosting in Australia offers, it definitely becomes a must for local enterprises.
If you're looking for Amazon cloud servers in Australia, let us know at iNode Cloud! We understand the importance of web presence for Australian businesses, so we built our cloud hosting platform on Amazon Web Services. Get in touch with us today to learn how we can help strengthen your online presence!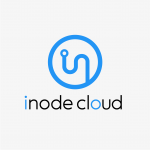 About iNode Cloud

Twitter •