To All iNode Cloud Customers,
Given the ever-changing situation surrounding COVID-19, we at iNode Cloud are committed to providing continued support to our customers as usual.
We would like to reassure you that we have scheduled our contingency plan to commence on the 16th March (AEST).
iNode Cloud support staff are able to remotely and securely access the hosted environments globally to handle maintenance and support
A designated redundant oncall person will be working in isolation from their homes in each region.
iNode Cloud staff are requested to work from home unless absolutely required in any of our Global Offices and follow proper hygiene practices as recommended by the World Health Organization.
iNode Cloud's Monitoring and Support services will remain available 24/7 x 365 days
To further reduce the risk to our people and to you, we have directed staff to restrict all travel for meetings, with exceptions to be made only for critical circumstances with approval. We absolutely want to continue our work with you and not to cause any delays, and so our expectation is that all planned meetings can still proceed virtually rather than in person. We hope you will understand that any inconvenience this may cause is driven by our desire to protect you, as well as our staff.
iNode Cloud's Hosting platform is architectured to be highly available by design leveraging Amazon's AWS Networks to ensure services will continue in the event that the availability of any datacenter is impacted it will automatically failover to other global regions.
Any updates will be posted on the iNode Cloud Support Portal as well as our twitter page on @inodecloud
We are committed to providing you with the best support possible during this uncertain time.
We thank you for your understanding, and apologise if these actions cause any inconvenience for you. As part of the broader iNode Cloud family, we also wish you all the best during these challenging times.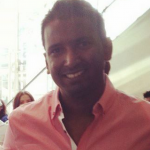 About Kappy Prasad
Founder & CEO at iNode Cloud