Image source: Pixabay.com
Social media has gotten awfully social- you just can't escape from its omnipresent glare. The world has metamorphosed from Shakespearean content to hashtags. Since it is here and not going away anytime soon, it is for the best to warm up to it, or even better master the art of curating your WordPress account.
4 tips on managing WordPress like a pro
Get the basics right: Elementary yes, but nonetheless pivotal in establishing you as a pro is the basic information. Do not ignore setting up the complete account. Fill in all the required details in the Site Title and Tagline. Many WordPress templates display the title and the tagline. Enter the field of WordPress Address (URL). It is up to you to decide between non-www and www format. Neither has an advantage over the other, it just comes down to what works for you.
The theme of the blog has to be relevant to the purpose of the blog. If you are a food blogger, pictures should, without a doubt, revolve around… Food! Default themes are not good enough. Remember, Pro not a clueless novice.
Take time and look into tools: There is help everywhere. WordPress has many supportive tools which make management and growth easy. If you want a tool to make regular backups, there are plug-ins like VaultPress; want to save the system from malware, install Sucuri; and the list goes on. Also, look into SEO plug-ins.
Bye- bye admin user: If you want the username to remain as 'admin', you're giving out a free pass for hackers. Most WordPress users are so caught up in figuring out the site landscape and content that they forget to change the user name. Create a new user and delete the default admin.
Learn from the pro: Learning to be a pro is easy by following examples. The web is filled with case studies and useful information on how successful bloggers run their WordPress account. Take inspiration from them and inculcate the same into yours. There is an expert in every field. Search for the one who is most relevant to what you inspire to achieve. Creativity stems from inspiration.
Running a WordPress account like a pro takes preparation and dedication. There are plug-ins to make the job simpler. Concentrate as much on the management of the account as you would on the content. Happy blogging!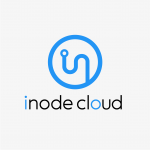 About iNode Cloud

Twitter •