Kappy "the nerd" Prasad and I met up with a friend last week by the name of Edward Zia who happens to own "Excellenceabove" a sales and marketing strategic mentoring business. Ed's years of experience and wealth of knowledge in this space brought us to have conversations around blogging and its potential to grow businesses. He said it's not only a great way to stay in touch with clients but to be able to share our experiences and knowledge around start-ups, technology, marketing, design and many other interesting and engaging topics.
Wow I thought to myself that's a great idea and I've always shared my experiences, knowledge and ideas' with my friends and other entrepreneurs it would be great to facilitate this to the wider community and online!
So okay great! Kappy and I are going to start writing blogs, but we have one problem. Both of us Kappy more than I have strong Information Technology background, him being the awesome programmer and developer, and I having studied Information Systems with a hint of marketing. English literature isn't really any of our strengths but the more we do it the better we'll become (So please bear with us and our English capabilities, I promise they'll get better). Great so how do we go about doing it? How long will it take us to write these blogs, what exactly can they do for us? Will people read them or think its rubbish?
To answer these questions I started doing my research into it as suggested by Ed.
There are some similar yet different definitions of blogging. Blogging can be a webpage with brief regularly updated content. This content from a personal perspective could be an opinion post, research or a diary entry about a certain topic. In terms of business it can be used as a means of communication amongst staff, customers and virtually any engaged reader, which allows them to share knowledge and experience in a collective environment. Opening discussions together based on the topic of interest.
For us (Kappy and I) blogging can provide many benefits, with some of our products being quite techie and jargon orientated it allows us to disseminate information in an easy to understand format.
Difference between shared hosting and dedicated hosting:
In simple terms shared hosting is when your website is held on a server that could also have numerous other peoples' websites on it. Dedicated hosting means that server is yours and yours only.
So for me blogging could be a pathway to:
1. Sharping my writing and English skills.
2. Getting feedback, thoughts and ideas from others collectively.
3. Making better decisions based on my better understanding of technology when it's so rapidly changing.
4. Give insights and share knowledge amongst my peers.
5. Facilitate conversation and communication with new different people.
6. Meet like-minded people with similar tastes and interests.
7. Keep a track of my own thoughts and ideas.
8. Become a social seller on the online space.
9. Use content marketing to influence thought leadership within business.
So if you've never been a blogger maybe it's time to pick up the keyboard and give it a go,  share your thoughts, experiences and knowledge with others on anything that interests you. Don't worry about constructive criticism or feedback as long as it's constructive. We all got to start somewhere doesn't matter what it is, for me and Kappy it's this new endeavour called blogging.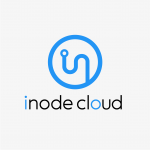 About iNode Cloud

Twitter •