The digital revolution has paved the way for many transformations. In recent years, businesses from all sectors have discovered the power of cloud computing. Upon careful planning and assessment, many have now taken the leap and dived headfirst into the first step of digital transformation.
Cloud computing offers you better and almost impenetrable security, flexibility, and even accessibility—no matter your business nature, transferring to the cloud is now a non-negotiable in business.
Given the nature of technology and the preference of traditional methods, however, many businesses find themselves facing obstacles that hinder them from making the transition successful. To save your business the trouble and move onto cloud computing seamlessly, here are some common mistakes that you must avoid:
Mistake #1: Focusing too much on management and less on an easy adoption
Unfortunately, many businesses think that the only way to adapt to the cloud is through a gradual transition. This is a far cry from reality, however, as the mitigation risks and complexity of the process are only ever exacerbated.
A slow transition will eventually lead to frustrations and heightened confusion, particularly among your employees. They will wonder why a process doesn't work the same way as another process does, and so forth.
If you focus on a quick shift, however, the transition will be essentially painless. As long as you adopt early, your company will be able to adapt to the platform quickly, thereby dissolving lingering issues and functionality questions.
Mistake #2: Failing to understand just how much the internet connection matters
Remember: cloud computing heavily relies on the internet. This means that once your company transitions into the cloud, your employees will need a strong internet connection. Something as simple as accessing files requires a stable connection, as with other work-related tasks and applications.
In most cases, companies have already invested in a strong enough internet connection for all of their employees to rely on. Some companies, however, will need to increase their internet speed to accommodate the tasks their people need to accomplish.
Note: The future is now. Without a reliable internet connection to rely on, your business will likely fall behind in terms of new and powerful technologies, such as cloud computing.
Mistake #3: Failing to realize the importance of your company's identity system
Your identity system is important for a reason—it keeps tracks of the users in your system as well as the permission levels of each user. In other words, it keeps your employees in check and your company's confidential files safe and secure. To ensure that you experience a hassle-free and foolproof transition, having a fully-updated and clean identity system is necessary for successful integration with the cloud.
Do not rely on directories to sync your information during the transition, as this will lead to unwanted hindrances and headaches later on. This stage also encourages you to update your CRM system, as well as your phone and email directories to move to the cloud. Through a well-managed identity system, you're able to make management and access easier for the entire company.
The Bottom Line
Making a big move towards technology is always nerve-wracking and utterly frustrating. You will be making large sums of investments after all, so it's only logical to assume that everything must go smoothly.
Technology, however, demands effort from both ends. For technology to work, you must exert the necessary effort to make it work. As you move to cloud computing technology, keep these common mistakes in mind!
Are you ready for an upgrade? iNode Cloud provides the best CPanel Hosting in Australia. We understand that technology can be difficult for others, but we believe that it doesn't have to be. Allow us to focus on technological transformation and you focus on what you do best—growing your business. Reach out to our team now to learn more!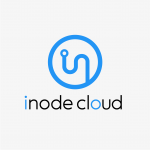 About iNode Cloud

Twitter •