I have seen this one too many times with friends, families organizations over and over again.
It's happened to me in the past before, having a portable drive storing all my important document, photos and a whole heap of other files and thinking it would never happen to me.
Then one day it crashes.
I received a call today from a frantic friend who had just lost a chuck of important business emails for the last 6 months. Why? because they had gotten a new laptop and using Microsoft Outlook kept all their emails stored locally on their laptop, so while trying to export from the old and import to the new an option "overwrite existing data" was accidentally left ticked while they were mindlessly talking on the phone.
Investigated for what was 3 hours using various methods in an attempt to restore the lost emails, it eventually came to a point where he had to cut his losses and accept that 6 months of his business emails were… gone.
I told him this as i tell you now it is important to probably devise a plan on how you can backup your data so that in the event of losing your storage device, floods, theft you will still have access to your data.
DO NOT keep your family photos, important documents, assignments in a USB or portable hard drive.
The best method to always keep a backup and a method that i use are one of 2 ways.
1. Use a cloud based backup service
2. invest in a NAS (Network Attached Storage)
My samsung galaxy S3 automatically syncs all my photos with Dropbox and i also use Google Mail & Drive (where i store all my important documents, mail and contacts).
My NAS (Network Attached Storage) i use at home i use to store all my family photos and the occasional drunk photos.
If you are using outlook to get your business emails, i would suggest ticking the option to "Save a copy on the server" otherwise in my opinion i would suggest Gmail, its one of the best mail systems i have ever used.
So start thinking of backing up your valuable data today otherwise it could cost you an arm and a leg to recover it and that is still not a guaranteed recovery.
At iNode Cloud, daily backups are done on all files and database as an added protection for all our customers. Contact us now for more info at [email protected] or contact us on 1300 798 890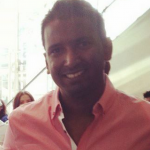 About Kappy Prasad
Founder & CEO at iNode Cloud